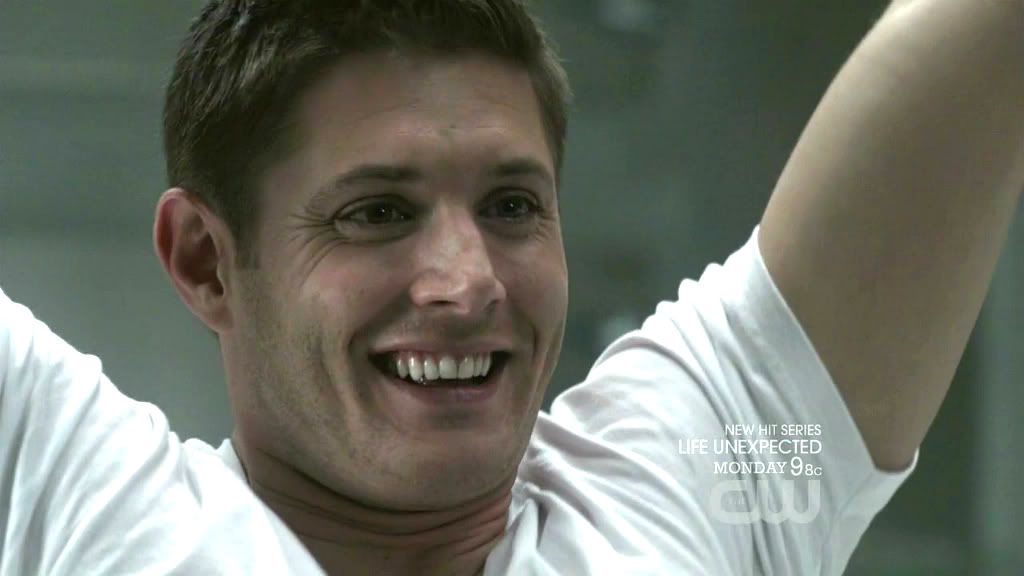 This cap is from 5x11 "Sam, Interrupted".
Click to see the full-sized cap.

"Pudding!!!!" LOL Silly Dean.

Had a good birthday and I wanna thank everyone again for all the messages, posts, and such. I'm still working on replying back to you all. So many! :)

No Fanart or Random Cap Attacks for the weekend again. Taking a breather on the weekends.

Haven't had a chance to fix or upload the 7x13 caps yet, so it looks like I won't be posting them until next weekend.

Have a good Saturday everyone. *hugs*