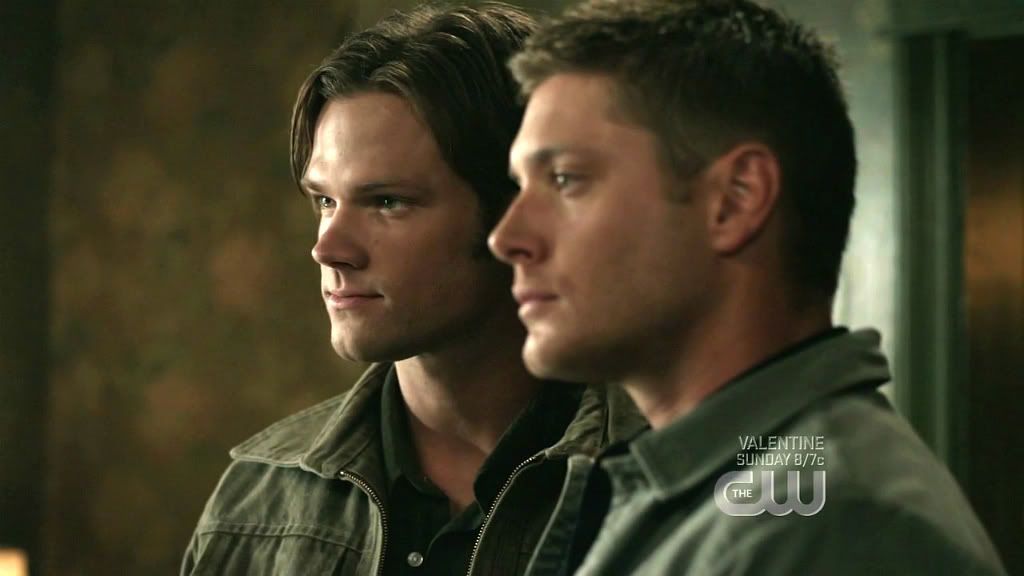 This cap is from 4x08 "Wishful Thinking".
Click to see the full-sized cap.

Adorable double profiles from the boys. :)

Continued watching JIBCon 5 videos. Woot! What a fun con. I think one more evening of watching and I'll be done.

Taking my usual break from Fanart & Random Cap Attack posts over the weekend.

I really need to make more B&W Fanarts and get back to posting those.

Have a good Saturday folks. *hugs*