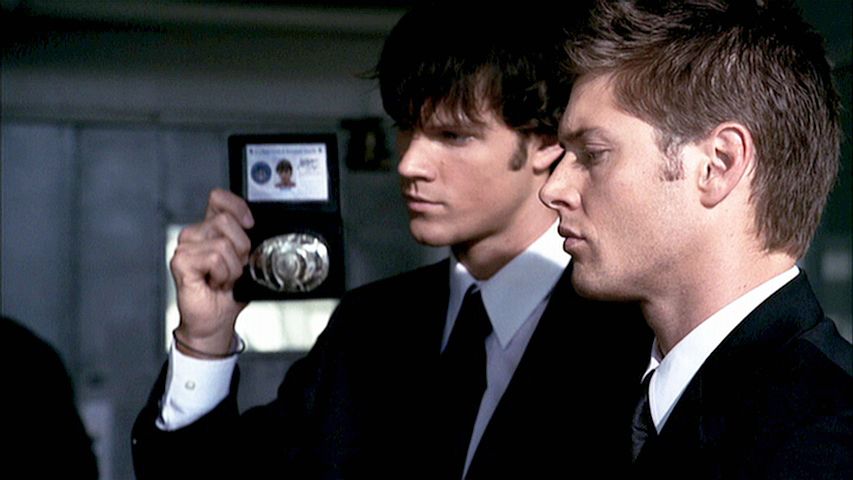 This cap is from 1x04 "Phantom Traveler".
Click to see the full-sized cap.

Very early badge flashing with bonus Dean profile! :)

In getting Location Caps from the Season 9 episodes, I was struck with an idea. Don't want to reveal it yet, but I'll let you all know over the weekend. ;)

Today's Season 9 Episode Title Cap is from Heaven Can't Wait.

Have a good Thursday folks. *hugs*