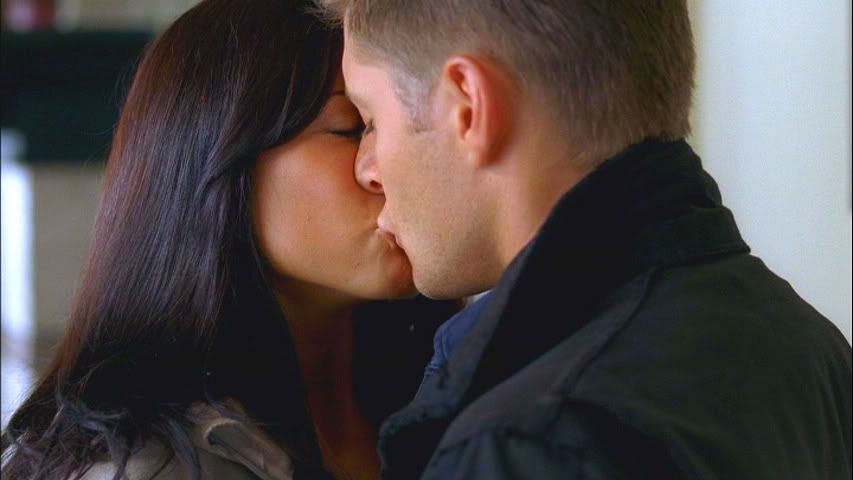 This cap is from 3x02 "The Kids Are Alright".
Click to see the full-sized cap.

Sweet kiss with Dean and Lisa way back when we first met her in S3. And to think this wasn't even scripted. Clever director! ;)

My July 4th was very quiet and uneventful. Watched the big fireworks show in Seattle live streamed on my laptop and did some art journal backgrounds in between doing things online.

No Episode Title Caps over the weekend. I like to give myself a little break and have my LJ postings light for a couple of days.

Have a good Saturday everyone. *hugs*