Reminder: I do add a few effects to each one of these. I try to keep it subtle though so the overall feel of the original isn't lost.

Dean doing online research in the Bunker's kitchen. Sorry about the blurriness, it was a panning shot so the camera was moving. Very hard to get a clear cap when that happens.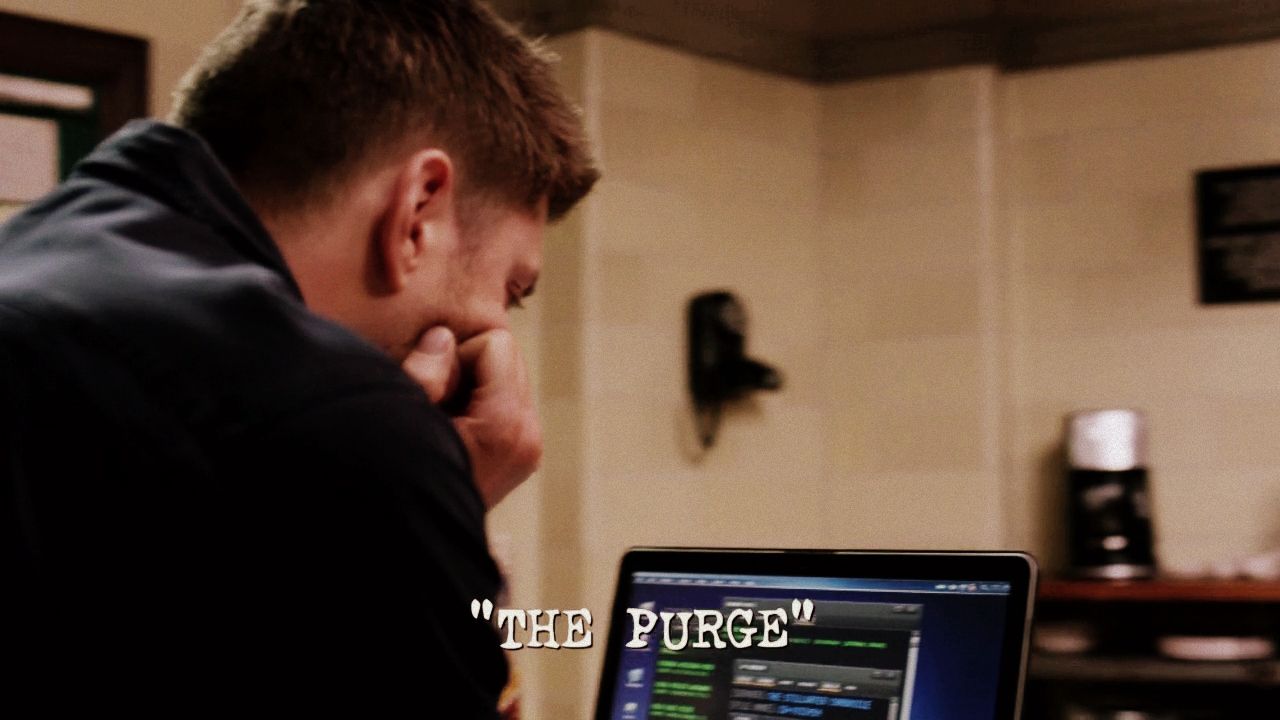 Click to see the full-sized cap.