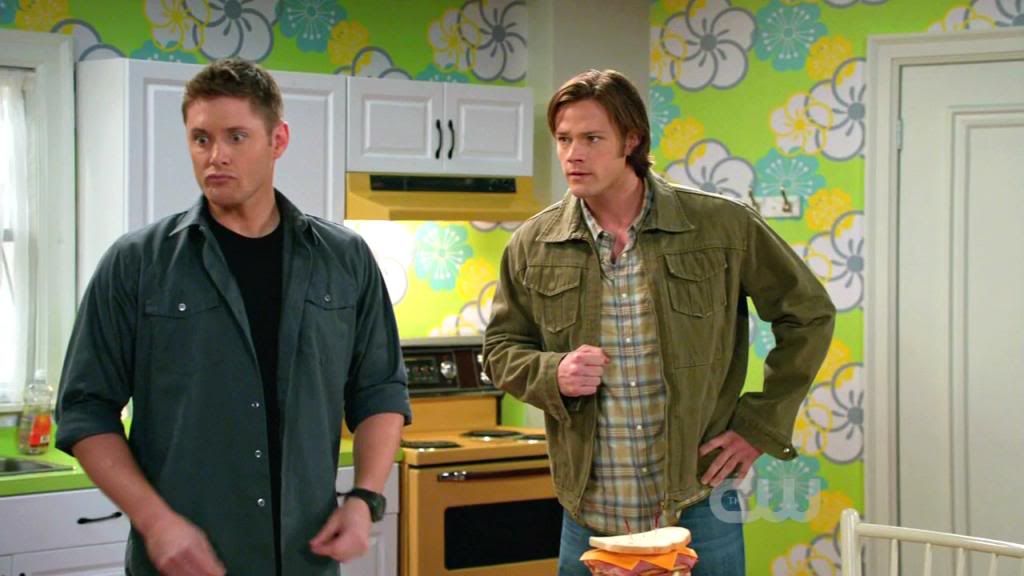 This cap is from 5x08 "Changing Channels".
Click to see the full-sized cap.

I've noticed a lot of talk online lately from people saying this is their favorite SPN episode. Dean's face! XD

Phew! I forgot how much work goes into creating a new comm.

What comm, you ask? Why a Demon Dean one, of course! Go HERE to check it out.

If that's not your cup of tea, I've got the final SPN Episode Title Cap posted for Season 9.

Want more caps? How about another set of SPN Timestamp Lottery Caps? Today's are from 9x05 "Dog Dean Afternoon".

Darn it. I was going to post new Storify links, but I've run out of time...and I'm sleepy. Tomorrow.

Have a good Monday folks. *hugs*