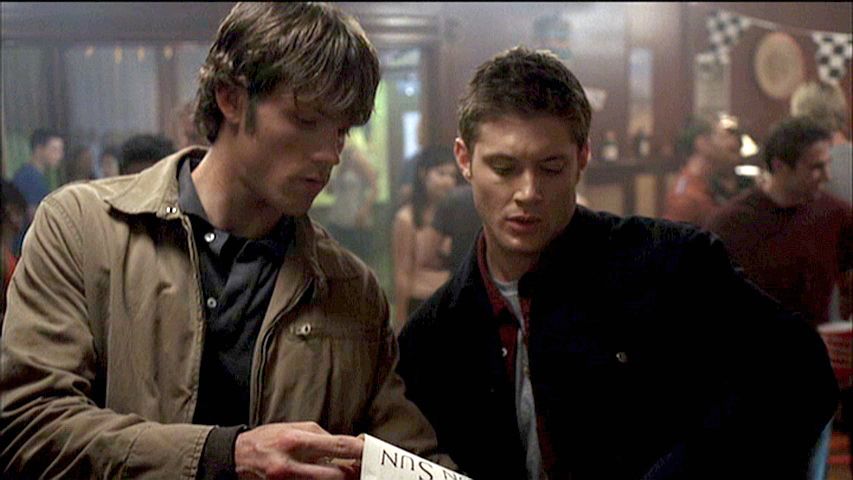 This cap is from 1x07 "Hook Man".
Click to see the full-sized cap.

Boys at the frat party and going over research, of course. :P

Tuesday was a looooong day y'all. Ended up getting home way later than I'd planned and with a nasty headache to boot. So I was unable to fix and upload the NerdHQ caps. Sorry. I'll try to get them posted later tonight (Wednesday).

It's the Season 9 Gag Reel! Yes, this one is much better than the 1st one that showed up online where you could barely see anything.

Want to save youtube videos? I've got the answer.

Have a good Wednesday folks. *hugs*