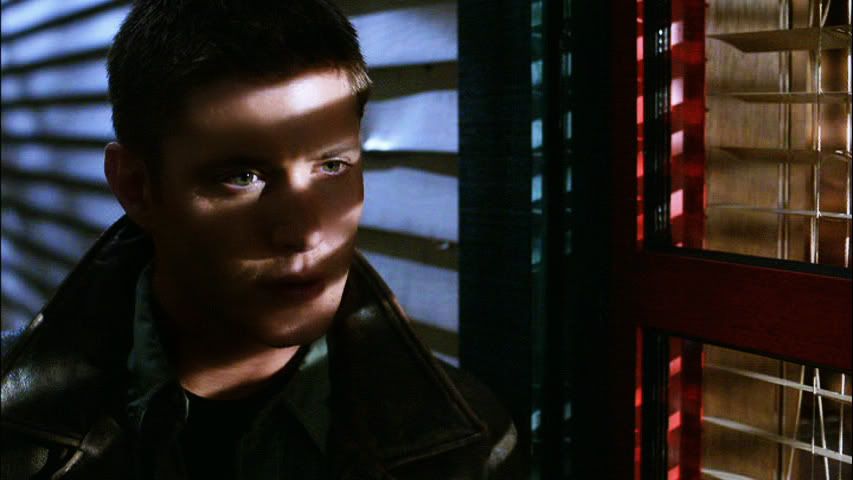 This cap is from 4x03 "In The Beginning".
Click to see the full-sized cap.

Dean watching John and Mary inside the diner. Love the shadows across his face.

Worked on the Locations List overnight (after napping a bit). Didn't get a whole lot done, but progress is progress.

Uploaded one folder of Comic Con panel caps.

We've been enjoying nice, summer weather this past week, but now they're saying we'll be getting up close to 90 degrees over the weekend and early next week. Ugh. :(

VanCon is less than 2 weeks away. I'm torn between excitement and OMG-I've-got-so-much-to-do terror. Haven't been sleeping well because I can't shut my brain off over all I've got to get done.

Have a good Saturday folks. *hugs*