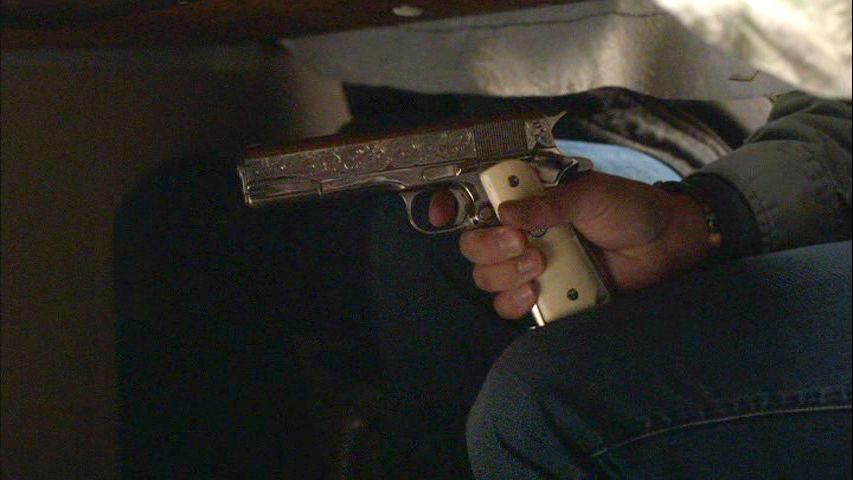 This cap is from 4x19 "Jump The Shark".
Click to see the full-sized cap.

We're long overdue for some gun!porn.

We've gone from record breaking heat to unusual heavy rain within one day. Crazy weather.

Finished on Part 1 of the S9 Locations List. Progress! I think I can see the light at the end of the fast approaching tunnel.

Another VanCon 2013 Jensen Fanart piece.

Have a good Wednesday folks. *hugs*