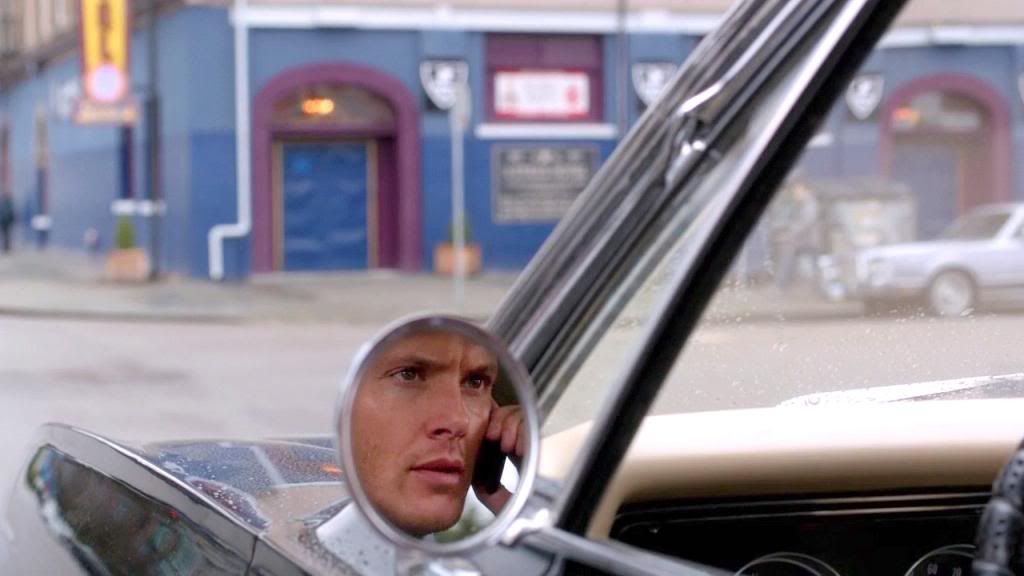 This cap is from 8x18 "Freaks And Geeks".
Click to see the full-sized cap.

Here's a cool shot of the Impala and of Dean. Love how the show uses mirrors!

The frenzy has begun! So much to do and not many days left to do it all in. Five days until VanCon. Gah!!!!!

Got the PDFs for Season 9 uploaded and posted over at spn_locations. Have already started on adding the locations to my Google Maps, but I don't think I'll quite make my end of Sunday deadline.

Have a nice Sunday everyone. *hugs*