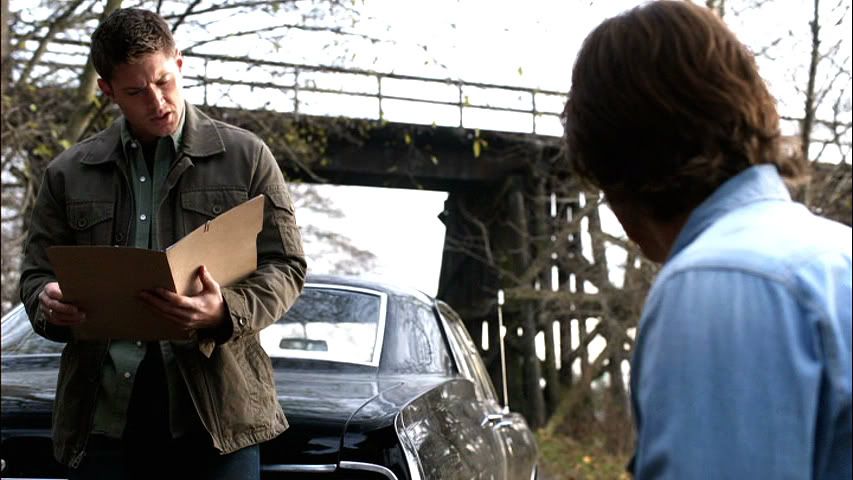 This cap is from 4x13 "After School Special".
Click to see the full-sized cap.

The boys with the Impala by the very familiar trestle bridge. ;)

Long Saturday was long. At least the weather was nice.

Been looking into hotels for SeaCon and VanCon next year. Yikes. Things are booking up fast and I've got some major decisions to make.

The Seattle Seahawks play against the Denver Broncos today in a re-match of the last Super Bowl. The Hawks lost their last game, but the Broncos are playing here...in the most dreaded stadium in the NFL. Heh. Go Hawks!!!

Have a nice Sunday everyone. *hugs*