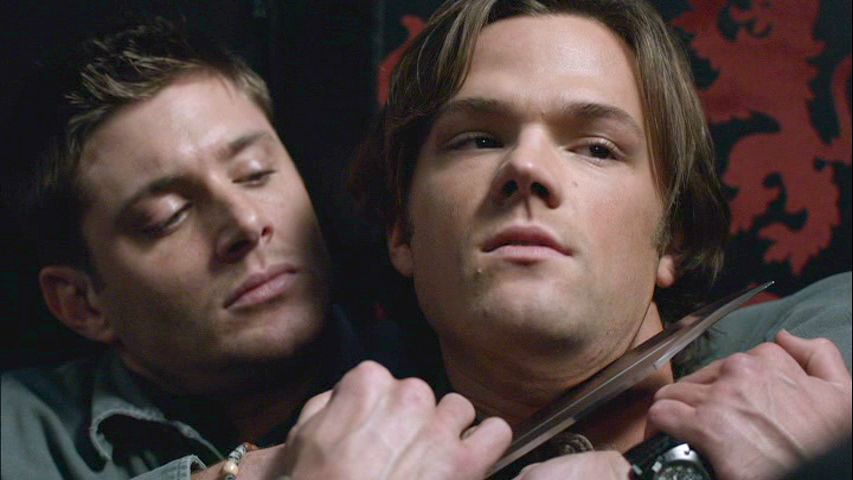 This cap is from 4x14 "Sex And Violence".
Click to see the full-sized cap.

Another time when Dean wasn't himself and was threatening to kill/hurt Sam.

Sooooo tired once again after a full Tuesday. Can't imagine why...what with SPN on and all that.

Wanted to post the caps from 2x22, but it's just too late and I'm too tired. Will try for Thursday.

Have a good Wednesday folks. *hugs*