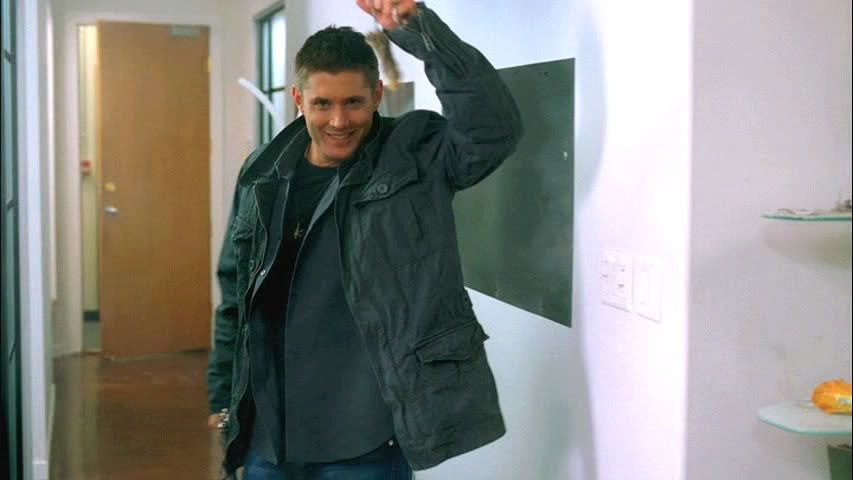 This cap is from 3x03 "Bad Day At Black Rock".
Click to see the full-sized cap.

We wrap up Smiles Week with this adorable one from Dean as he triumphantly holds up the rabbits foot before leaving Bela's apartment. Heehee!

Got all caught up on Storyify and once the weekend is over I'll post the links.

Watched the 1949 & 1994 versions of "Little Women" overnight. I grew up on the June Allison movie, but I love the Wynona Ryder one as well.

Today's the last regular season game for my Seattle Seahawks as they head into the play-offs. It's a home game against the St. Louis Rams. Go Hawks!!!

Have a nice Sunday all. *hugs*