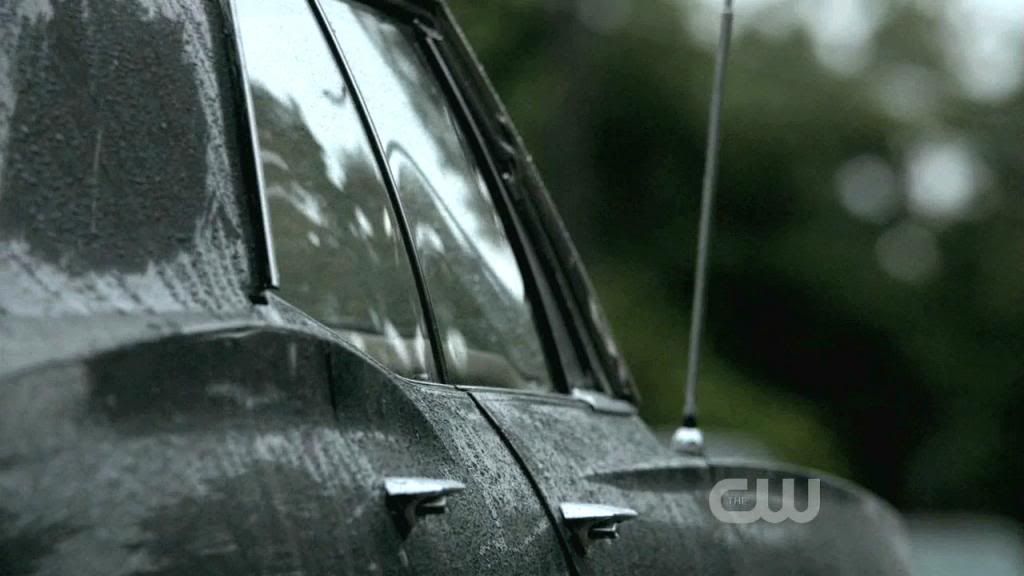 This cap is from 6x08 "All Dogs Go To Heaven".
Click to see the full-sized cap.

Been waiting all week, for Impala Sunday to come around again, to post this one. A glorious camera shot along Baby's sleek, rain-spattered side. Love it! :D

Getting a little tired of all the fog day after day. Sheesh.

The Seahawks won!!!! I knew they would. Next they play the Cowboys or the Packers...and then it's Super Bowl time again!!! And who knew Timothy Omundson was a Seattle Seahawks fan? So cool! :D

Still working on updating Storify. Finally got caught up on the Twitter end of things and then Storify decided to be stubborn and not work. *sigh* So I'll try again later tonight.

Have a nice Sunday everyone. *hugs*