Reminder: I do add a few effects to each one of these. I try to keep it subtle though so the overall feel of the original isn't lost.

It was so, so hard to choose just one image from this moment, as you can imagine. Dean's shining the engine up with a rag and I'm capping it going, "Is his arm in focus here? Or here?". This one seemed the best.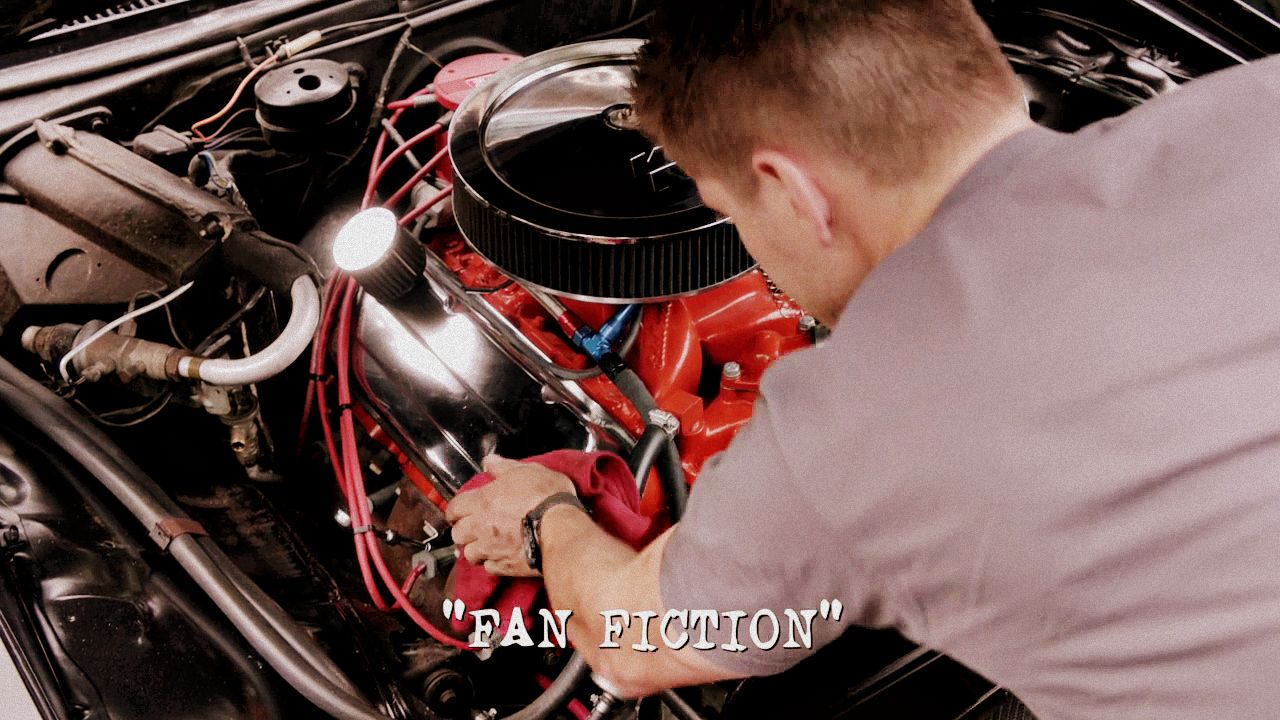 Click to see the full-sized cap.