As many of you know, I just bought the single SPN Calendar that is not by Creation Entertainment. Yeah, the ones by Creation were tempting, and I probably would have bought them if I hadn't gotten this one, but buying this single calendar at a store was easier and cheaper. A much better option for me right now.



Nice photo shoot pic of Jensen. :)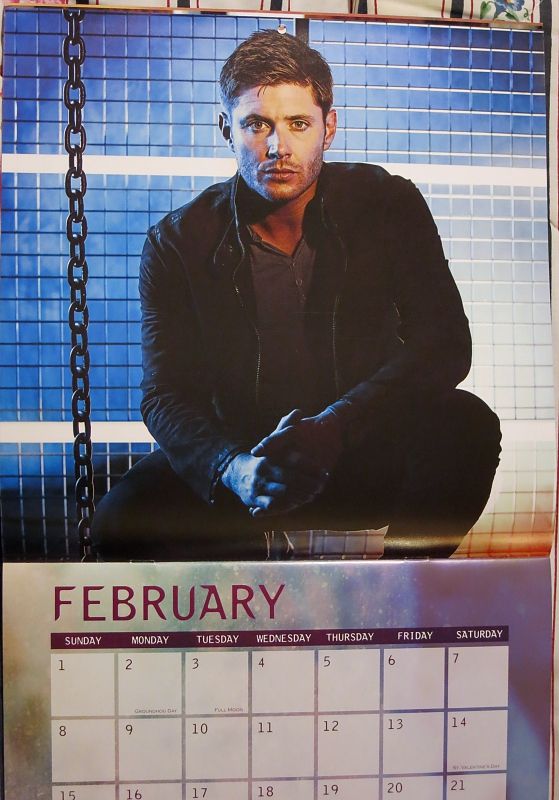 This is the small pic in the bottom corner...no idea which episode this is from. Ideas?