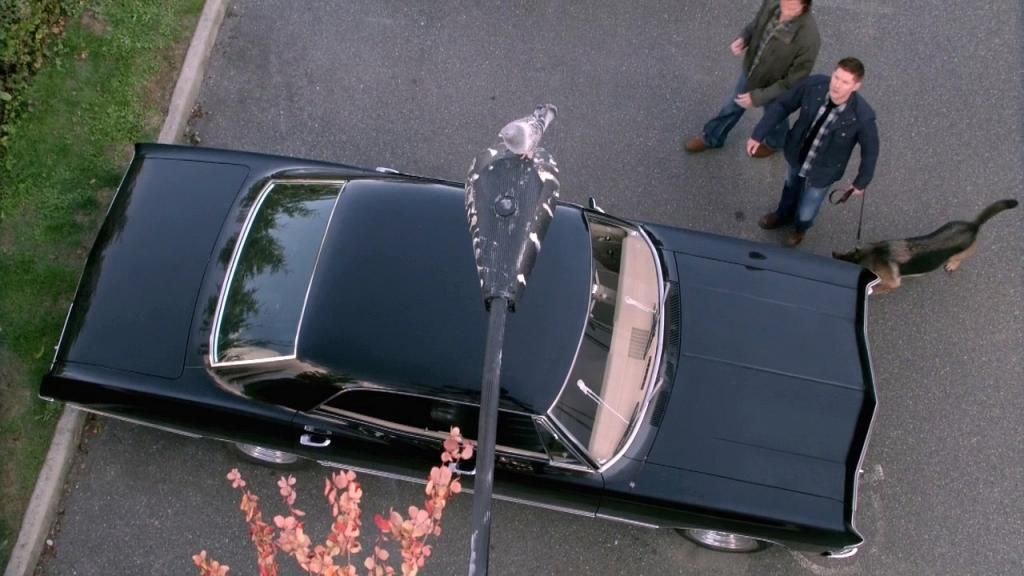 This cap is from 9x05 "Dog Dean Afternoon".
Click to see the full-sized cap.

Evil pigeon! Messing up Baby's shiny finish.

Well, Valentine's Day was crazy, disappointing, and basically a non-event. Ah, well...at least I didn't spend it feeling sorry for myself like I usually do.

The Valentine's Day Friending Meme over at positively_spn is a big hit! Go and check it out if you haven't already.

Have a nice Sunday everyone. *hugs*