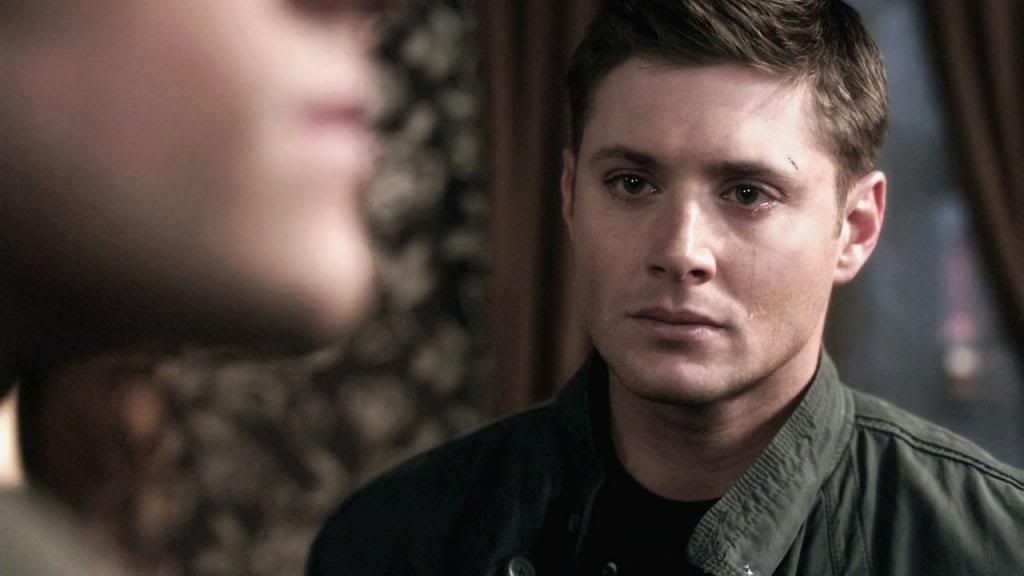 This cap is from 4x21 "When The Levee Breaks".
Click to see the full-sized cap.

A tearful Dean at having to call his brother a monster. This moment kills me even now. *hugs him*

One of these days I'll start getting to bed earlier. *sigh*

Wow oh, wow was SPN awesome last night. Here's my First Impressions Review of 10x14.

I also have the Episode Title Cap up for the episode.

Oh, speaking of caps...I've already capped that new SPN promo. They're saying it's for 10x15, but to me it looks like it's for more than one ep again. Anyway, I will hopefully have the caps up soon-ish.

Have a good Wednesday folks. *hugs*