Reminder: I do add a few effects to each one of these. I try to keep it subtle though so the overall feel of the original isn't lost.

A close-up of the laptop as Sam continues to look for a way to rid Dean of the Mark and low and behold, there's an image of Cain killing his brother, Abel. Foreshadowing much, show?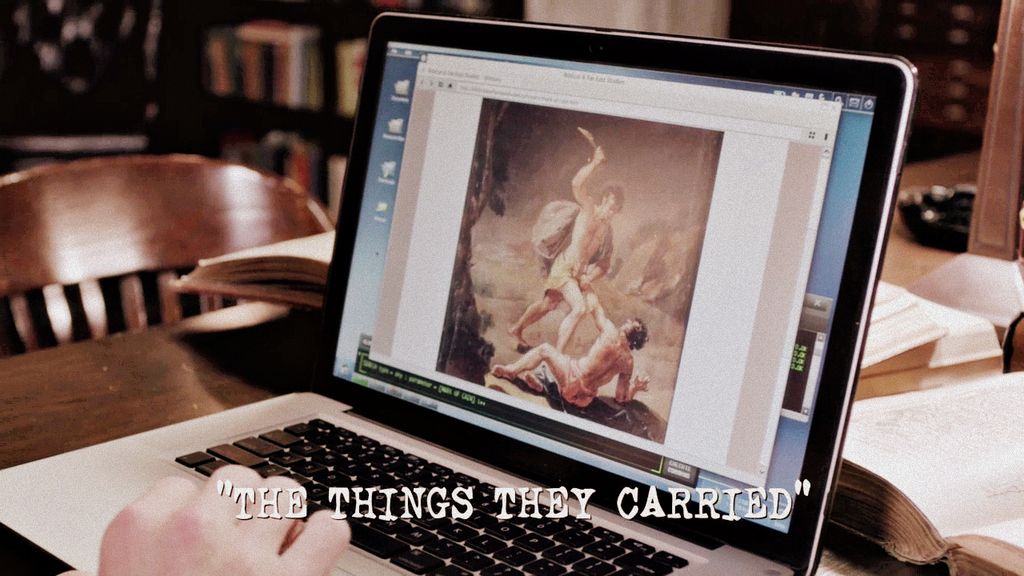 Click to see the full-sized cap.