Reminder: I do add a few effects to each one of these. I try to keep it subtle though so the overall feel of the original isn't lost.

Love the nice rack focus from Dean's clutched knuckles to the body of the dead girl.
And that wraps up Season 10's title caps. Thanks for all the comments & for continuing to support these posts. :)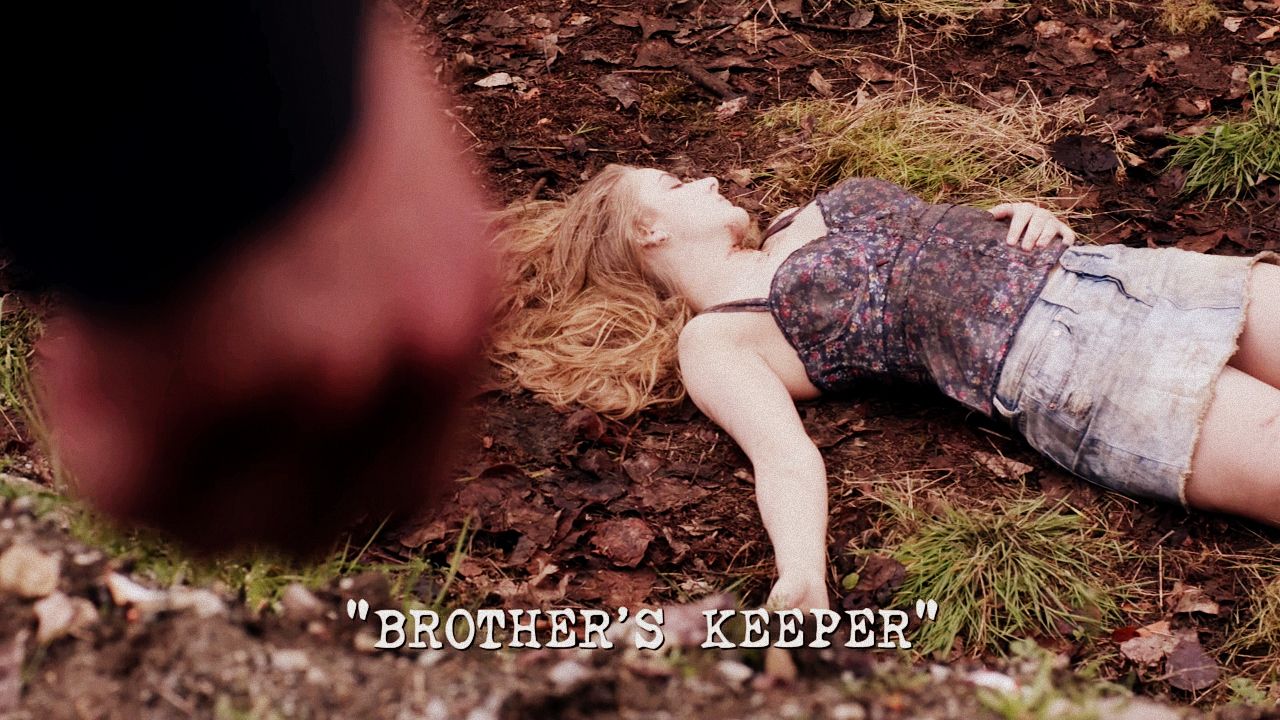 Click to see the full-sized cap.