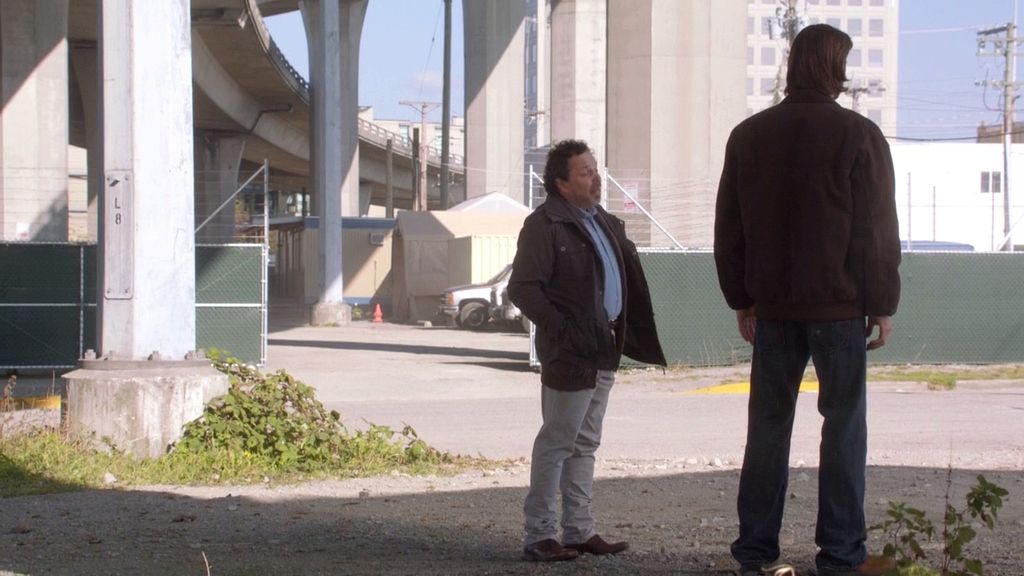 This cap is from 9x09 "Holy Terror".
Click to see the full-sized cap.

This cap amuses me...how short Metatron is compared to the towering Sam/Gadreel. :P

Still no SPN Parody caps. Sorry...been working on...

Gathering S10 filming location info. Why? Well it's that time of year when I work on updating my Locations List aka spn_locations. I've only got a few months until the end of August to get it done. Eeep.

Have a good Tuesday folks. *hugs*