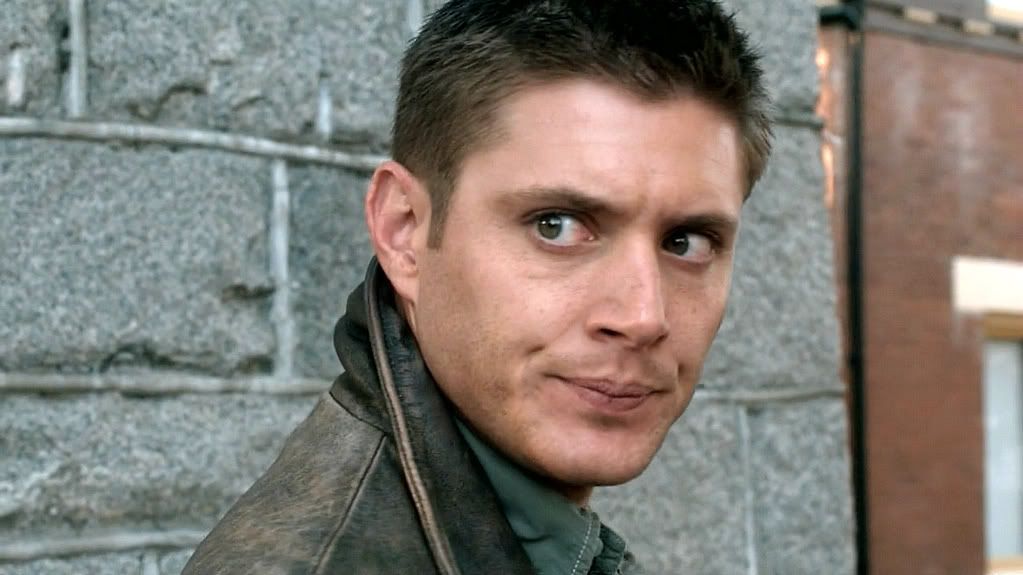 This cap is from 4x03 "In The Beginning".
Click to see the full-sized cap.

Dean's pursed lips of annoyance!

Yep. Got sore arms and legs from my yard work the other day. Ah, well.

Holy smokes! One little mention over on Twitter about my updated S10 episode post yesterday by SuperWiki and my journal is getting a ton of visits. Kinda forgot what that was like. :)

You know when you've been watching a show for years and then suddenly realize something? Yep, I just had that epiphany with SPN. I know it hasn't been for all 10 seasons, but dudes...the boys have been wearing the exact same black watches for the past several seasons! How did I just notice this???

Have a good Thursday folks. *hugs*