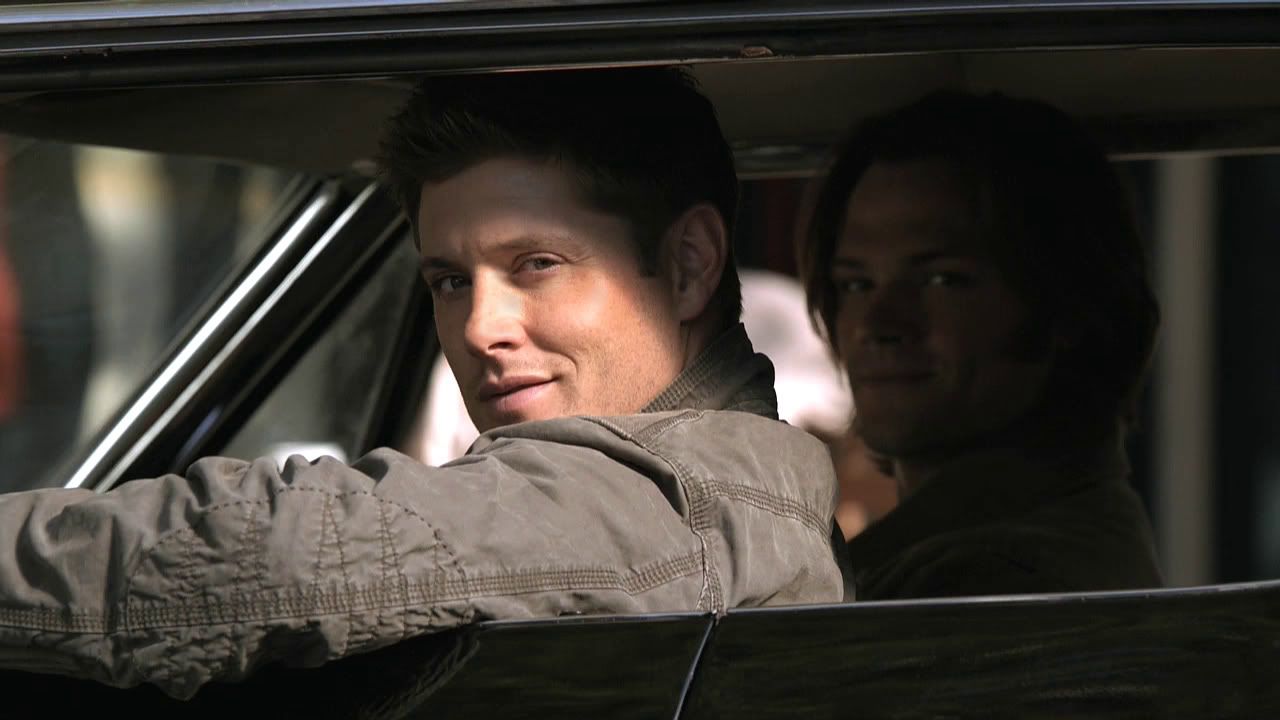 This cap is from 7x06 "Slash Fiction".
Click to see the full-sized cap.

Impala Sunday! This time we have the Leviathan Winchesters in the car.

One good thing about the weekend...traffic is not as insane as during the week.

Finally finished watching all the Co-Optitude videos on you tube w/Felicia & Ryon Day. Woot! They are really fun. Can't wait to have them back playing video games once again.

Nearly done getting S8 caps for the Name That Cap Challenge.

Have a nice Sunday all and if you can, give your dad a happy Father's Day. *hugs*