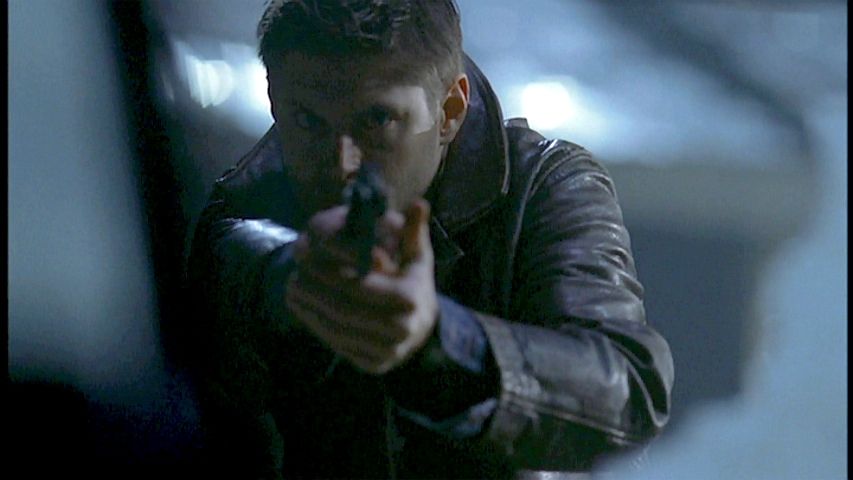 This cap is from 1x01 "Pilot".
Click to see the full-sized cap.

Badass Dean with a gun right from the beginning. :)

It's tough getting back into a routine after being away for only a week. Hope to get back on track with things over the weekend.

Already making plans for next year's VanCon. Hotels are filling up. Eeek.

Don't know if I'll ever get caught up on Storify, but I'll see what I can do (again, working on it over this weekend).

Have a good Saturday everyone. *hugs*