Reminder: I do add a few effects to each one of these. I try to keep it subtle though so the overall feel of the original isn't lost.

Sadly, the title appeared on the screen when Dean turned his head away as Sam came into the diner. Ah, well. I do love the camera-right-on-the-counter angle of this shot.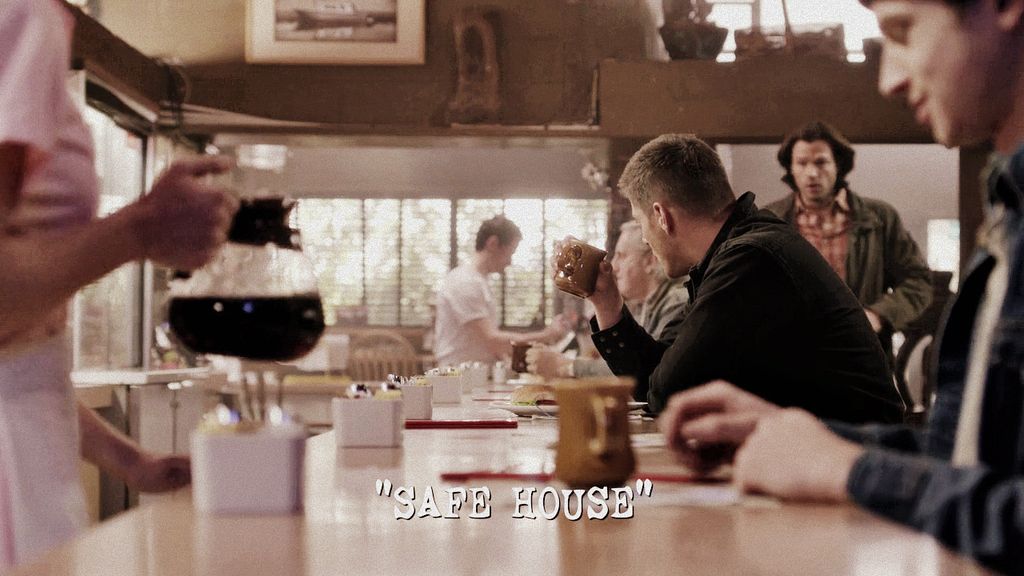 Click to see the full-sized cap.